Ipe is also commonly referred to as Brazilian Walnut, Lapacho or Pau Lope.
Typical Specifications
average dried weight: 69 pounds per cubic foot
janka hardness: 3,510 pounds-force
modulus of rupture: 25,660 pounds-force per square inch
elastic modulus: 3,200,000 pounds-force per square inch
crushing strength: 13,600 pounds-force per square inch

Color and Durability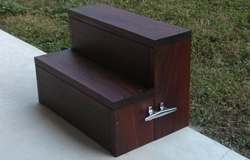 Ipe heartwood can vary in color from reddish brown, to a more yellowish olive brown or darker blackish brown; sometimes with contrasting darker brown/black stripes.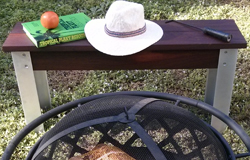 Rated as very durable; excellent insect resistance. Superb weathering characteristics. It is 8.7 times harder than Pine.