This beautiful custom barn door was made from Spanish Cedar, African Sapele and Sugar Maple (aka. Rock Maple or Hard Maple). The iron rails and wheels are by SmartStandard and the iron pull bar door handle was sourced from the Magnolia Market of Chip and Joanna Gaines.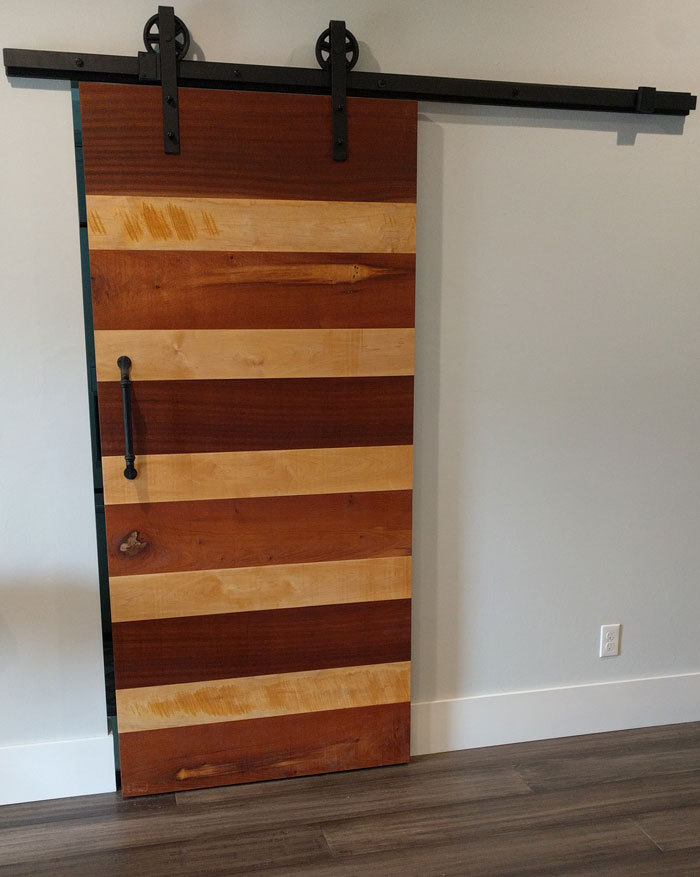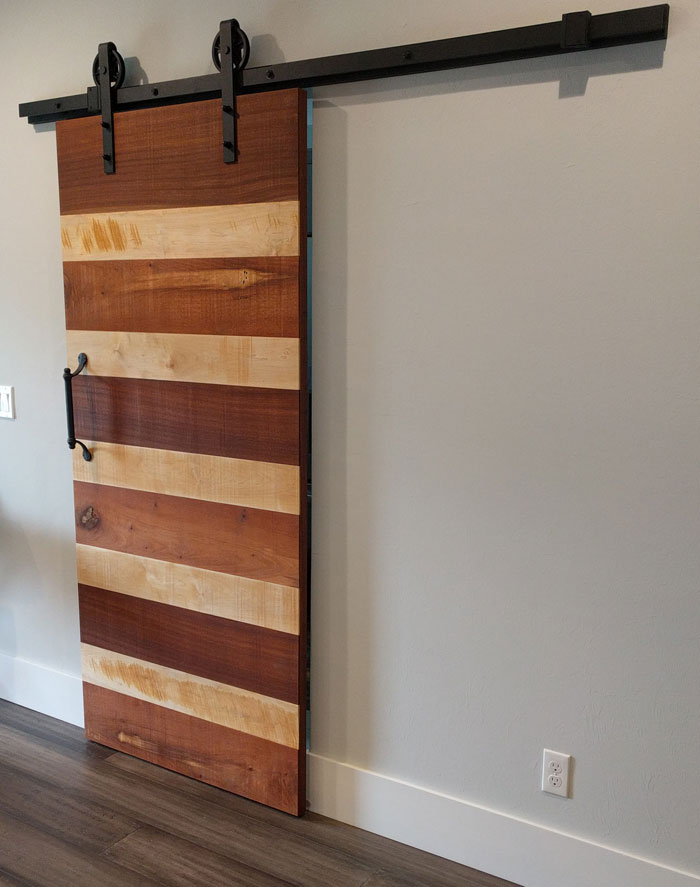 Typical Specifications
door thickness: 1-3/4"
door width: 36"
door height: 80"

Construction Information
The door construction began with a 1-1/4" solid core. We then created quarter inch flitches of random width from rough sawn lumber cants and carefully placed them over each core on all sides. The door was partially sanded to keep the rustic but contemporary look and be soft to the touch. The door was then finished with Penofin Ultra Rosewood oil.