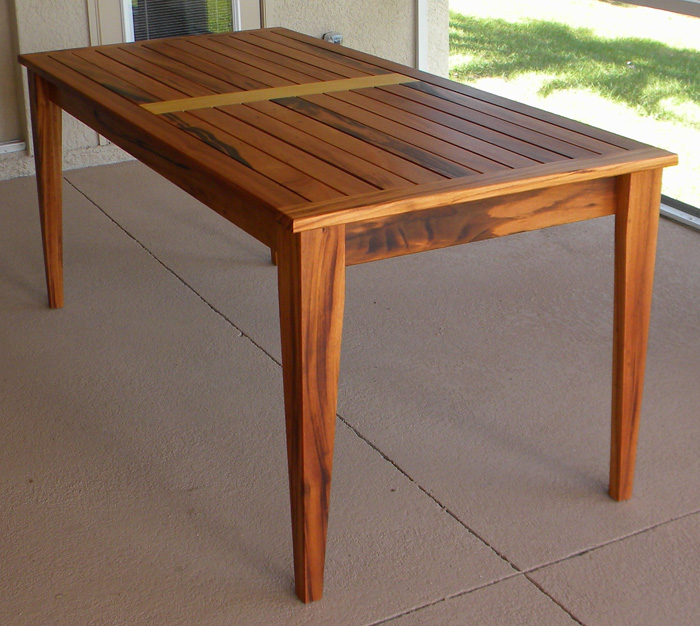 This Tigerwood dining table with Garapa accent inlay is truly a one of a kind custom. The owners visited the workshop and hand picked the lumber that they wanted to see in the table's design. The table features elegantly tapered legs that give a robust stature yet light overall feeling to the design aesthetic. The clever engineering and svelte design combine to make a gorgeous table that should last for generations.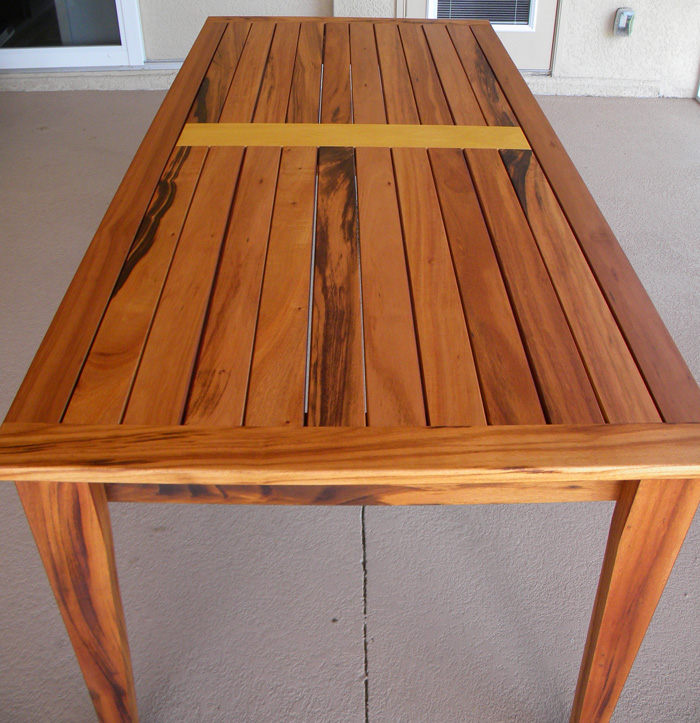 Typical Specifications
width: 70"
depth: 35"
top height: 31"

Construction Information
The Tigerwood dining table was created from 4" solid square columns and 2-3/4" slats that are 1" thick for the top. The aprons were also fabricated from 5/4 Tigerwood for strength across the width of the table. The tabletop design also included a 4" wide Garapa sapwood accent bridge that was also 1" thick. The accent bridge transfers any loads from the slat top into the aprons and finally to the legs. All of the tables joints were fashioned from internal Mahogany tenons.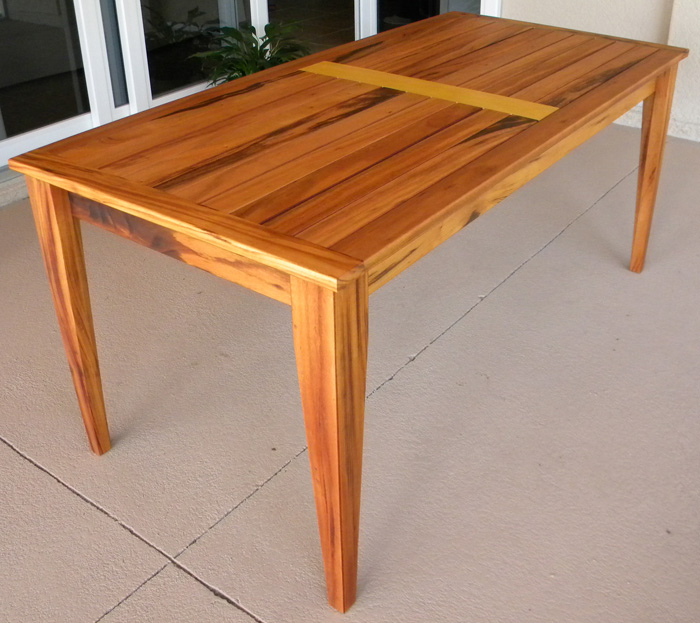 Garapa Accent
A close-up detail view of the Garapa accent bridge. The bridge contains twenty 50mm internal Mahogany tenons to support the tabletop.