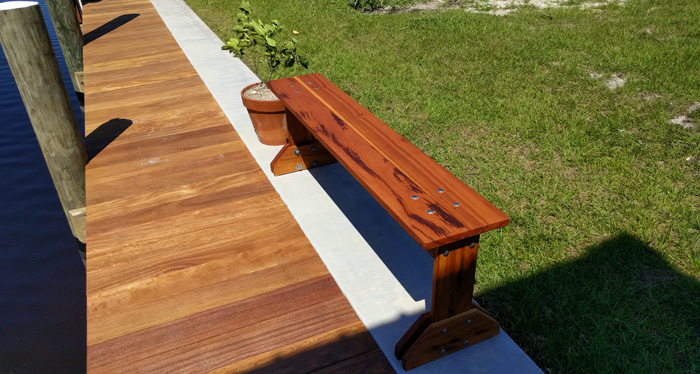 This Tigerwood dock bench is a crowd pleaser and favorite seat at the edge of the water where your watercraft, kayak or SUP patiently waits. Your guests have an ideal spot to rest and kick the sand from their shoes after a great day at the beach. The gorgeous dark streaks and deep orange and brown hues give so much visual excitement to this super functional and affordable piece.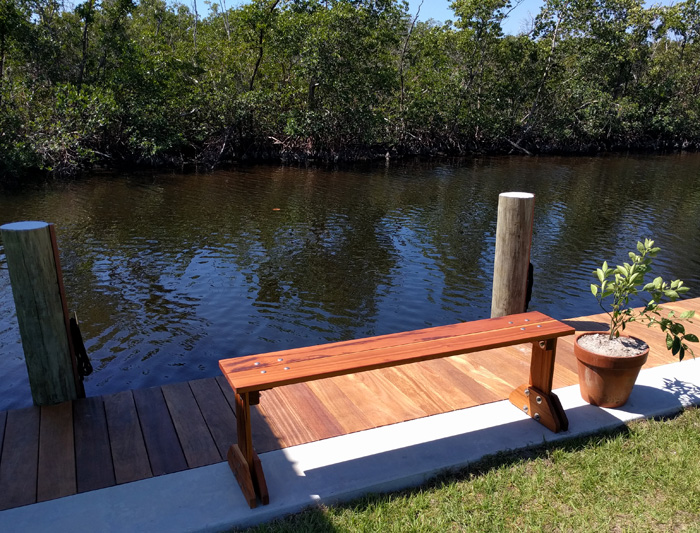 Typical Specifications
width: 60"
depth: 12"
top height: 19"

Construction Information
The Tigerwood dock bench is crafted from 1" thick hardwood. The leg supports have 3-1/2" thick tigerwood angle braces at the bench underside and the bench has an additional 1" brace hidden underneath that runs the entire length for incredible strength. The four oversize feet extend beyond the edges of the seating area to prevent any tipping. The bench is mechanically fastened together with marine-grade stainless steel carriage bolts, over-size washers and nylon locking nuts so it will never need any adjustments.