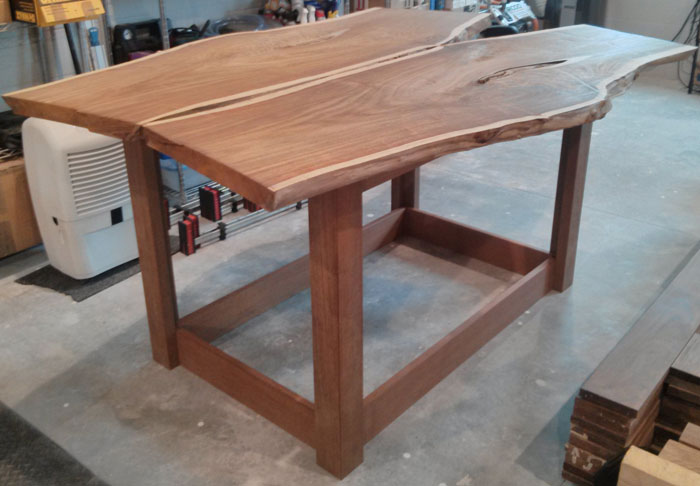 This Indian Rosewood dining table was originally a tree in the backyard of the table owners home. The tree needed to come down and I was contacted to fashion a dining table that would seat ten from the remnants of the tree removal.
I had the tree sent to a mill and sliced into a flitch of live-edge slabs. I chose the slabs I wanted for the table and had them kiln dried at the mill.
The owners were very tall and made the table extra high to suit their personal needs.
I created and built the double apron base from Ipe (Brazilian Walnut) to support the giant book matched slabs. A thick rectangular sheet of glass was eventually placed over the slabs to form the actual dining surface.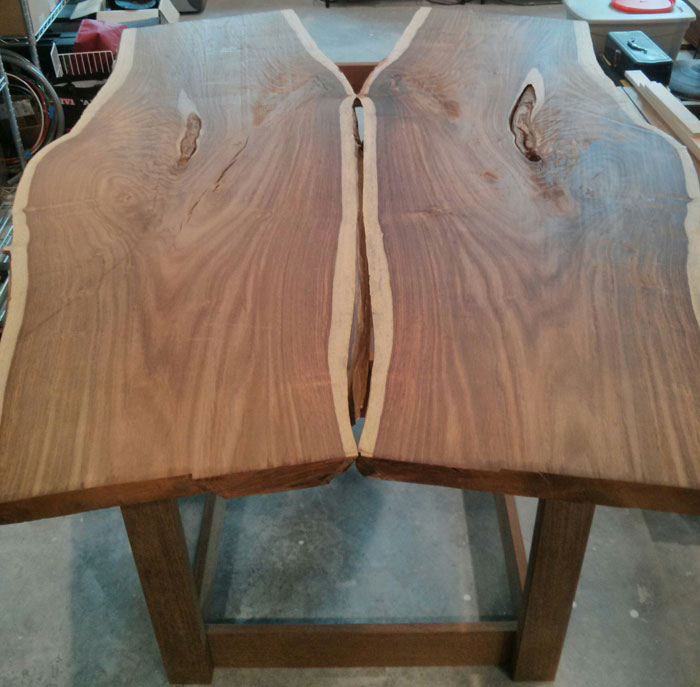 Typical Specifications
width: 75"
depth: 55"
top height: 35"

Construction Information
The double apron base was hand crafted from Ipe. The inside of the legs were carved out to accept the sturdy aprons. Each of the eight corners has 11 fasteners hidden inside. The slabs are held in place with 16 figure eights to allow for seasonal movement in the wood.