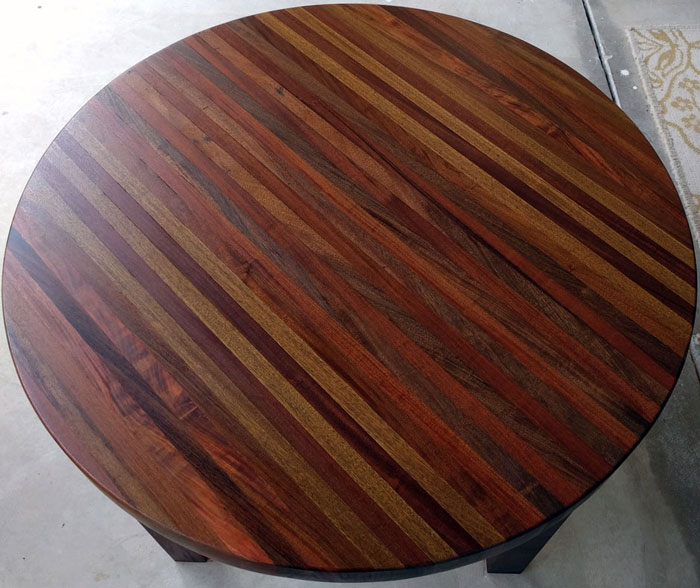 Our client wanted a dark wood table that would endure on an exposed lanai to Charlotte Harbor. She requested the table be round and short to go between two existing chairs. She chose Ipe wood because of it's rich dark color and ability to stand up the the environment next to the harbor.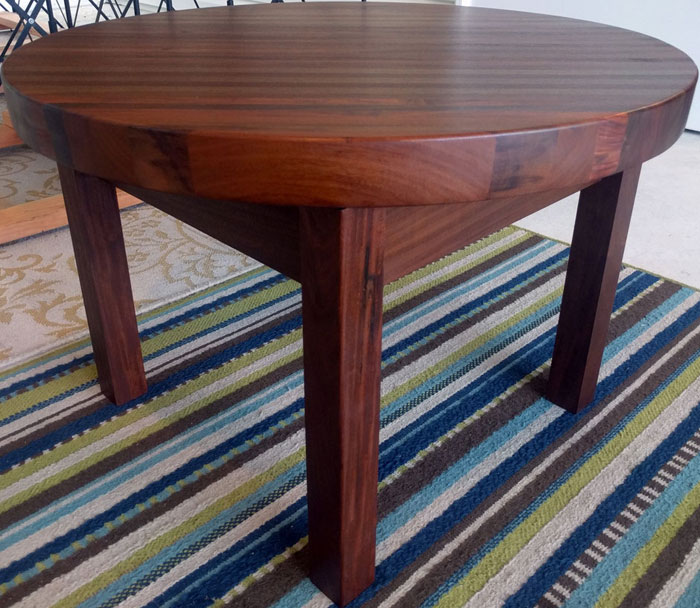 Typical Specifications
width: 28"
top height: 17"

Construction Information
This ipe coffee table, in this size sometimes referred to as a cocktail or conversation table, was created by laminating together 38 individual planks that were 2" tall and 3/4" thick. The top surface was glued into a large square and then cut into the circle diameter our client desired. The ipe hardwood is joined together with waterproof and foodsafe adhesive as well as mechanical fastening through the use of internal sipo magogany tenon joinery and stainless steel finish trim screws. The legs are crafted and carved from 1-7/8" ipe hardwood squares.