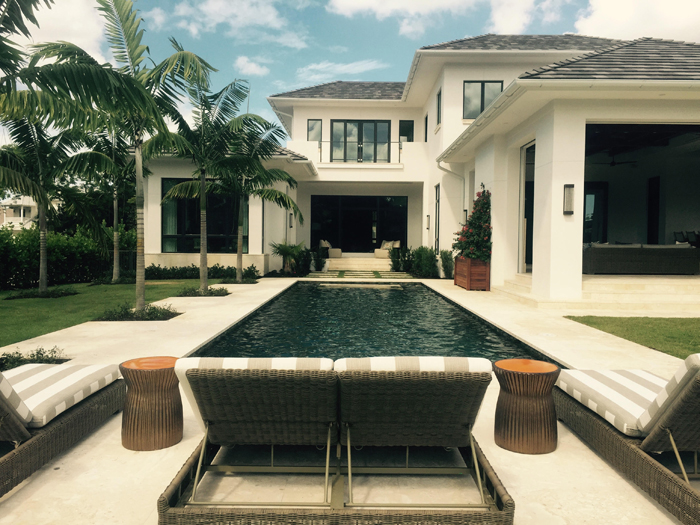 This project was recently featured in the Home & Design Magazine, Southwest Forida Resource Guide 2016.

This grand custom planter was inspired and designed in a partnership with an international interior designer in Naples, FL. The designer had a vision for an over-sized planter to anchor the pool area wall that seperates the outdoor living space from the pool area. The planter was then filled with climbing bougainvillea to overtake the wall.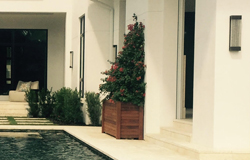 Typical Specifications
width: 84" (7 feet)
depth: 21"
top height: 36" (3 feet)

Construction Information
The poolside planter was created from 4" solid square columns and 2-3/4" slats that are 1" thick. The final planter design weighed in at a breathtaking 325 pounds of Brazilian Teak.