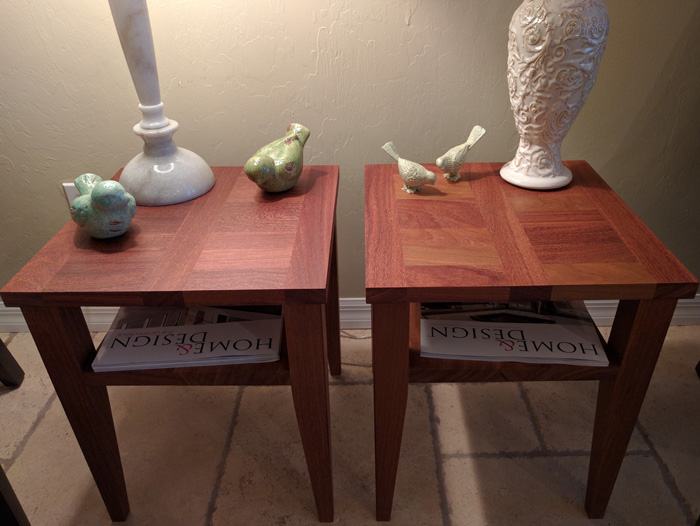 These cumaru magazine end tables are a beautiful solution to an endemic modern problem -- magazines lying everywhere in the living area. Each table can hold about ten magazines on the lower shelf to reduce clutter in sitting areas. The magazines are still close at hand if someone sits down to rest and enjoy them. The tables feature elegantly tapered legs that give a classic feeling to the transitional design.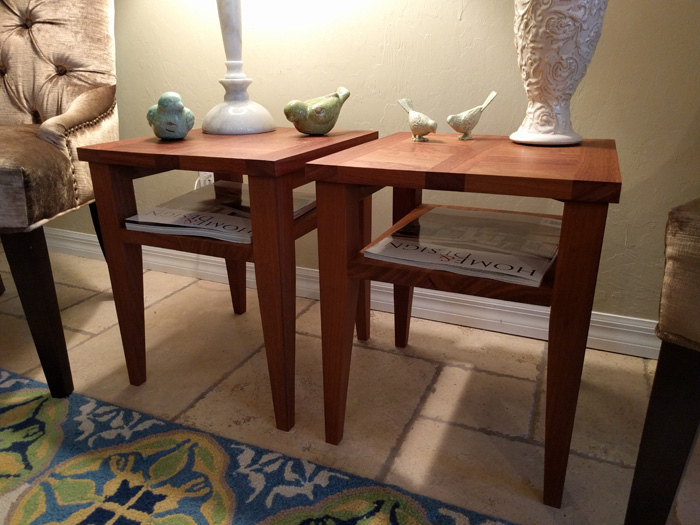 Typical Specifications
width: 16"
depth: 16"
top height: 19"

Construction Information
The cumaru magazine end tables have a top surface and magazine shelf constructed from 1" thick machined hardwood that is joined together with waterproof and foodsafe adhesives as well as mechanical fastening through the use of internal beech tenon joinery and stainless steel finish trim screws. The legs are crafted and carved from 1-7/8" hardwood squares and taper to a 1" foot.