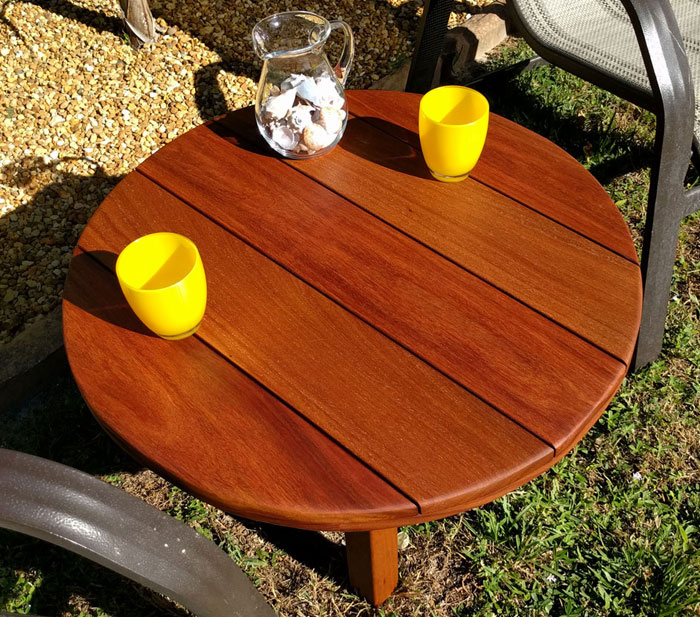 This cumaru cocktail table is the perfect size to drop into any sitting area. This particular table was designed to sit low between two adirondack style loungers on a screened lanai next to a canal.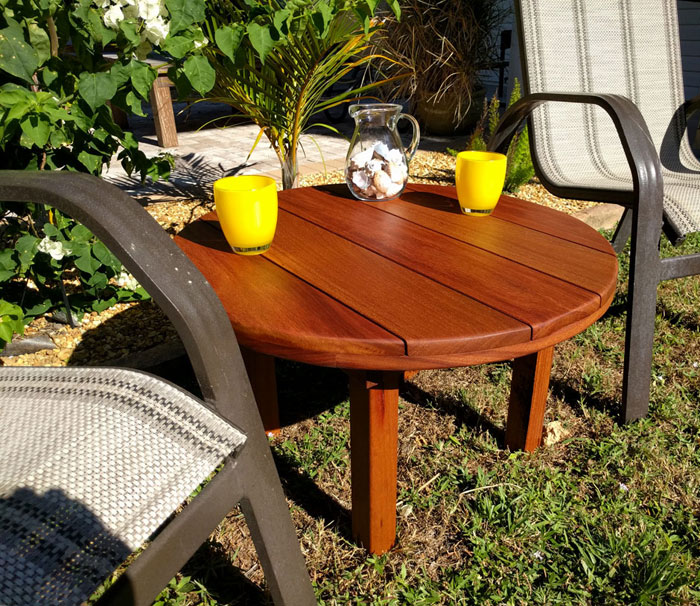 Typical Specifications
width: 28"
top height: 16"

Construction Information
The cumaru cocktail table has a top surface constructed from 1" thick machined hardwood that is loosley spaced and lapped underneath. It uses mechanical fastening in the aprons through the use of stainless steel hardware. The legs are crafted and carved from 1-7/8" cumaru hardwood squares.