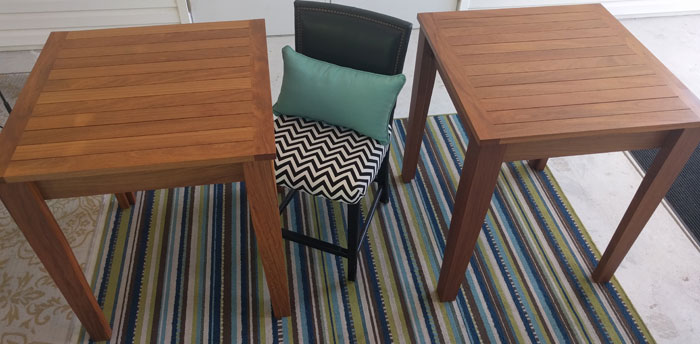 These beautiful Cumaru (Brazilian Teak) bistro dining tables make just the right amount of entertaining space.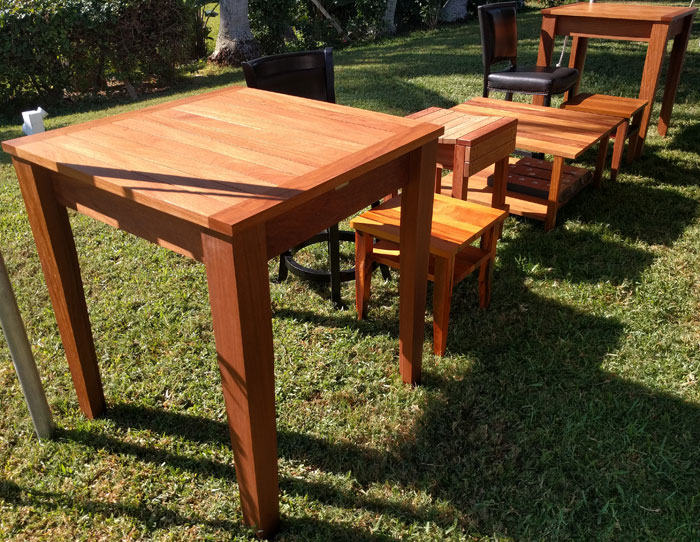 Typical Specifications
top thickness: 1"
top width: 33"
top depth: 33"
table height (bar): 36"

Construction Information
The table top is created with a classic rail and stile construction with 10mm Sipo Mahogany Domino loose tenon joinery. The table top surface and apron are made from Cumaru. The aprons are attached to the top surface with forged stainless steel fasteners.
The legs are crafted from solid Cumaru measuring 3-1/2" square. The leg are gracefully tapered down to a 1-1/2" foot on either side.